Välkommen till artaudio.net Welcome to artaudio.net
shop is open one two tree fore five sex seven butiken är öppen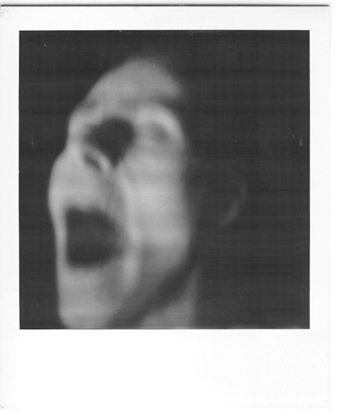 Vi säljer: DVD-skiva (DVD-R) med Fäbodsteatern MOVEMENTS
[Föreställningen på Lilla Teatern Lund 25 februari 1995]
sätt in 250 kr på postgiro 481 77 10 -9 Sven-Erik Olsson
skriv DVD-RareART1 + Ditt Namn & Adress. Räkna med upp till 28 dagars leveranstid. Frakt ingår.
mOveMENts: This play originated in an attempt to recycle King Richard III by Shakespeare. It is neither a reconstruction, nor an original interpretation in the sense of being truthful to the original or keeping up with the spirit of the author. There is nothing archeological about this feat. To us, recycling means using waste in a creative way, repeatedly. We did however keep the plot of the original play. Length: 33 minutes. Includes additional stuff on the group, texts, press, photos, commentary from Sven-Erik Olsson. founder, director and destroyer of Fäbodsteatern (1984-1999).
Check it out (a sample without sound) at http://homepage.mac.com/artaudio/iMovieTheater2.html